Oy, so I discovered the other day that Red Robin will give you a free burger on your birthday completely gratis, so the boyfriend and I went in to gorge ourselves. As a result I am feeling quite ponderous. I probably eat two or three burgers a year, so just half of one hit me quite hard.
But I took pictures today and feel that the blog must go on! I'll start with something horrifying, then progress to the happy from there.
As mentioned a couple days ago, Choccy got attacked by caterpillars. He has new growth now, but you pretty much get the point: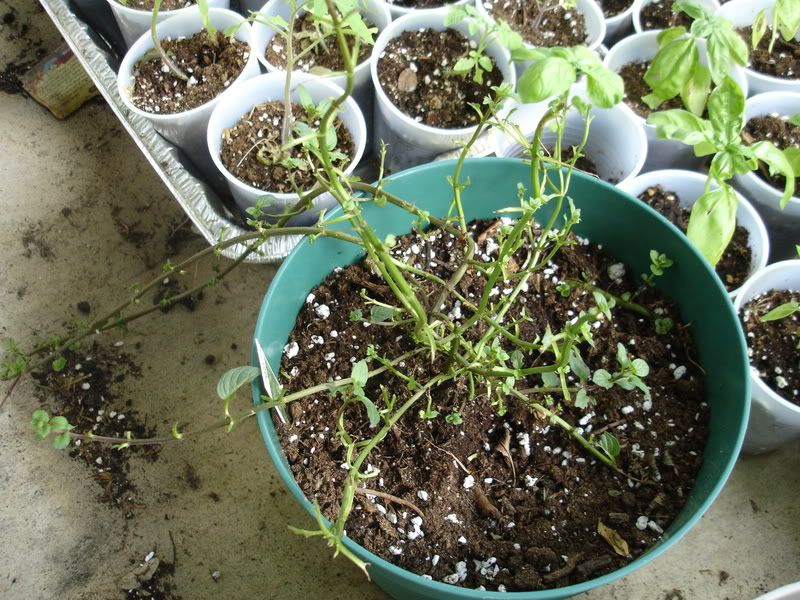 Bastards.
I am not entirely sure what this thing is, but he was sunning himself on one of my Insuk's. I decided to let him be.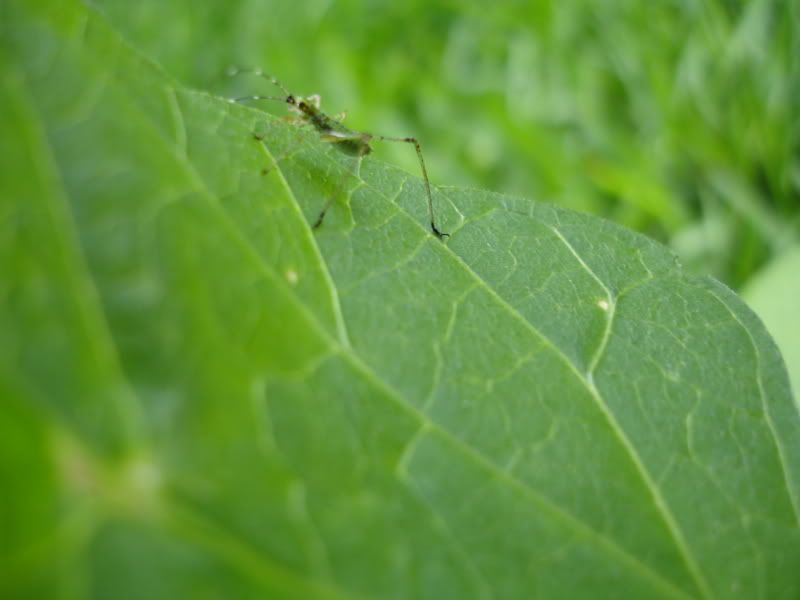 Just when I thought that picking off one aphid or leaf hopper at a time was bad, I discovered this guy: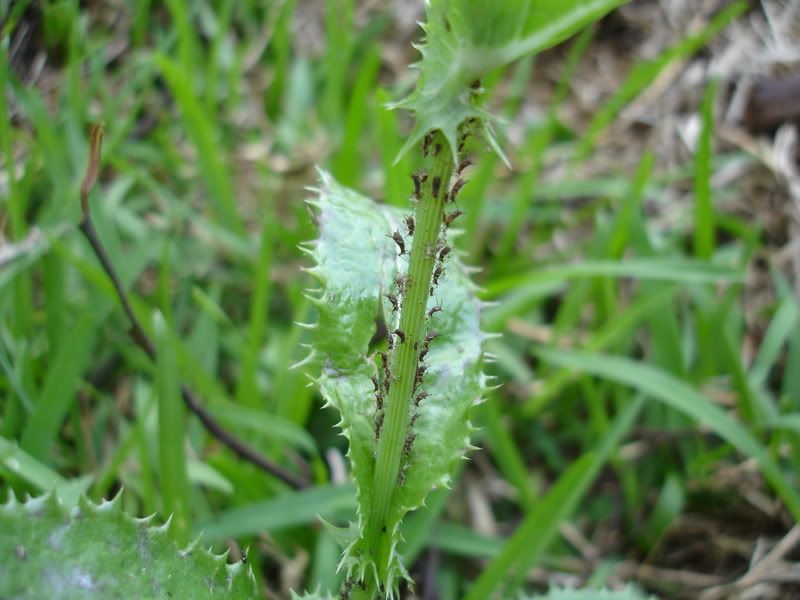 Talk about a trap crop. This is one of three weeds about five feet away from the garden. I'm almost afraid to remove these guys because then the aphids might move along to the garden proper. It's a pretty chilling sight, though. *shudder*
But now for the happy! My pole beans are really climbing along.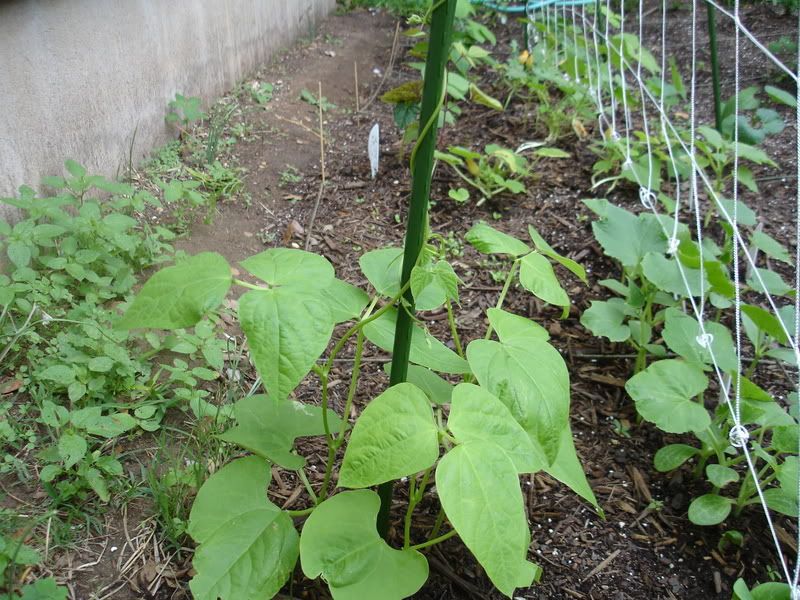 A hand of ginger was starting to sprout in my kitchen, so into a pot he went! I hope something nice comes of it.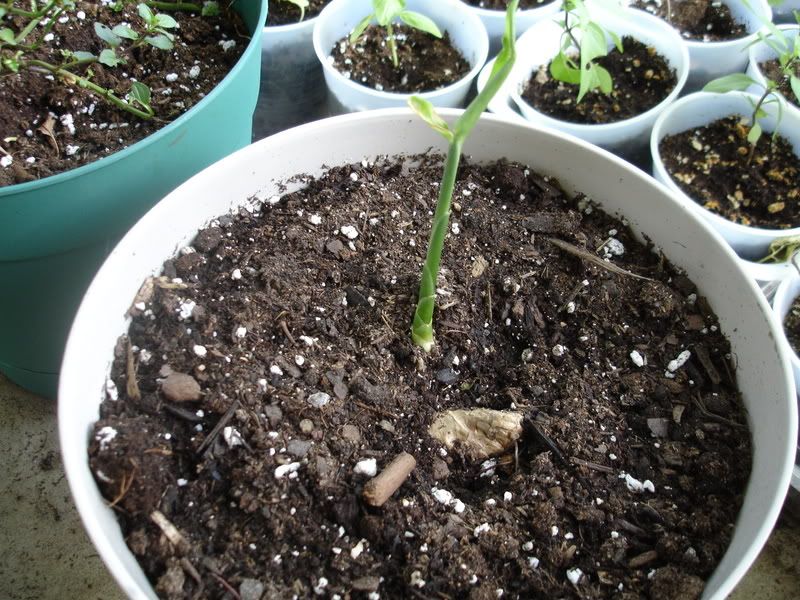 Two of the tomato plants that I pruned thoroughly: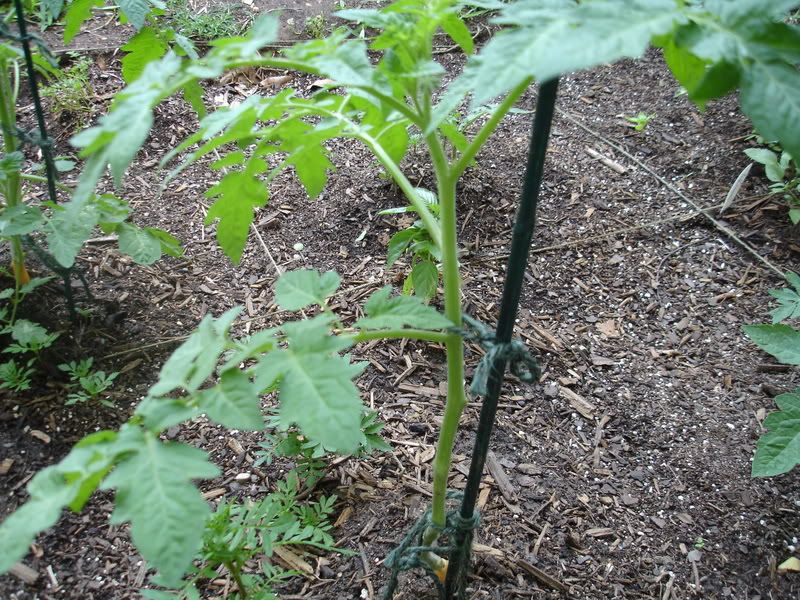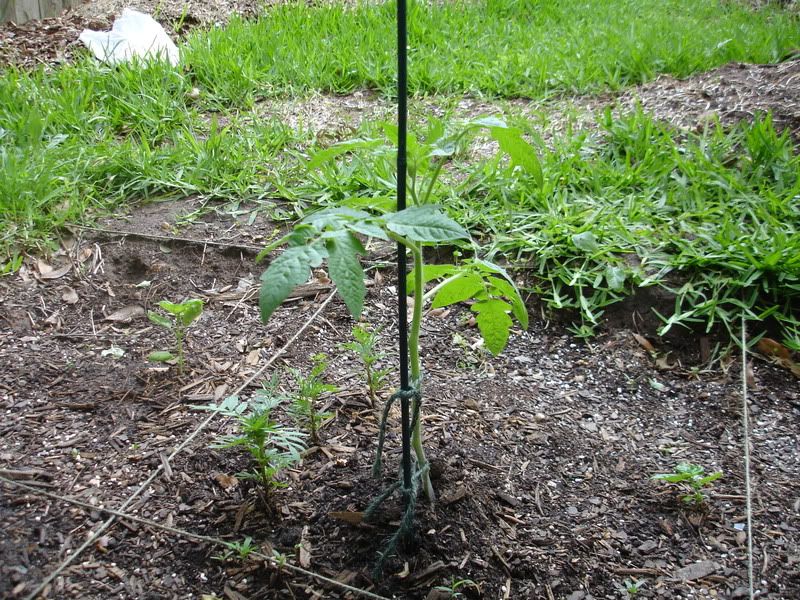 And two that I did not. It's a race to see which one does better!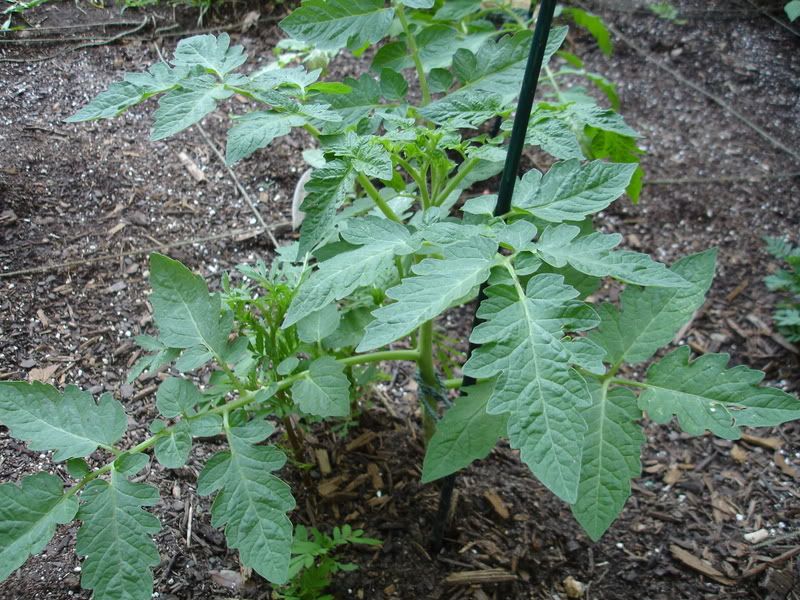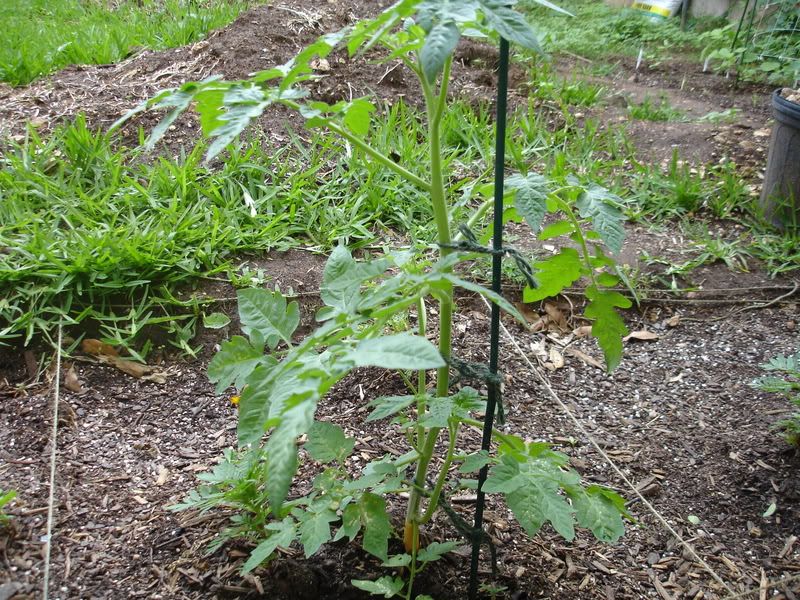 Unexpectedly, the first tomato to flower was one that was ravaged by insect damage. It seems to have bounced back, and while it seems a bit too small to be producing I'm going to let it try to set fruit.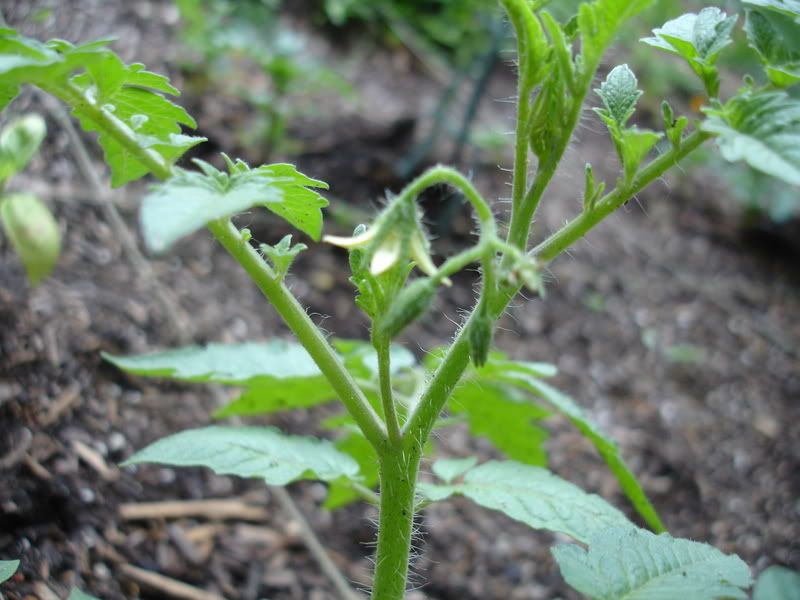 Borage! I put two seeds in the ground maybe two months ago and one is finally starting to pop out of the ground.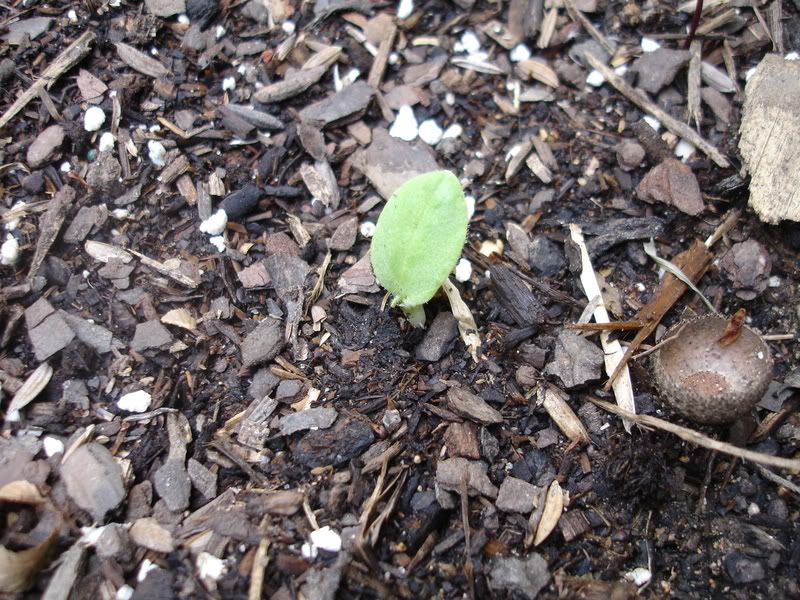 Marigolds! I'm not entirely sure what kind, but they're bright and happy for sure. The second one is so yellow that my camera had trouble taking a good picture of it.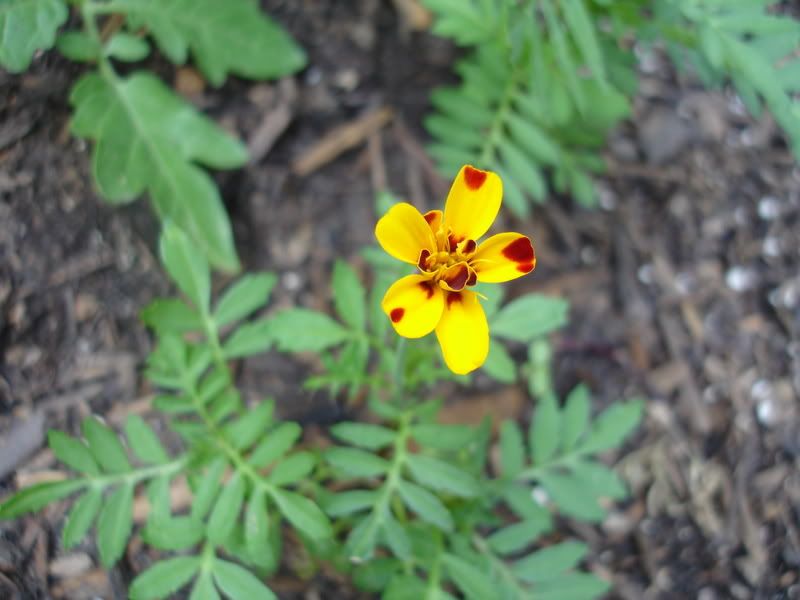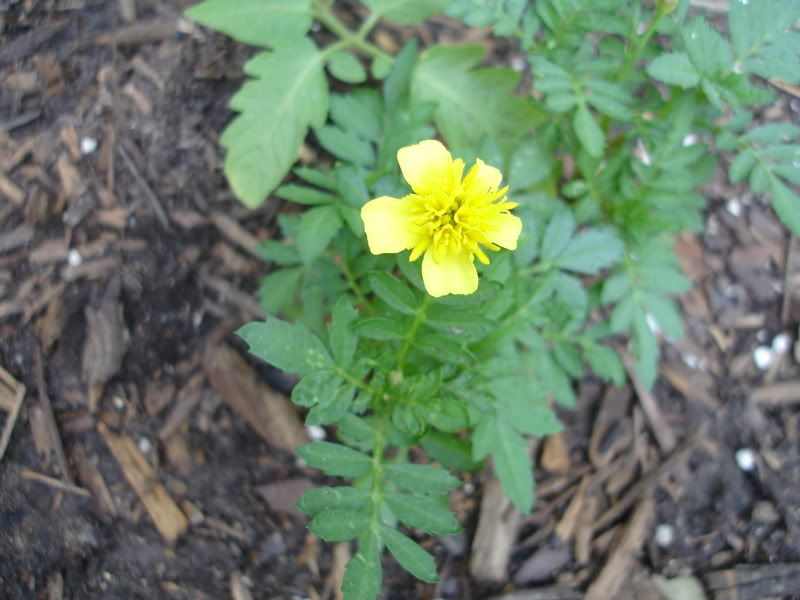 It's supposed to rain again tomorrow, which is great, but holy cow the temperature is supposed to skyrocket to the mid-90s by Thursday. This does not excite me as that means the mosquitoes will be out in force. Long sleeves for me in the heat, woohoo.
Ah, but something very sweet from fellow blogger, Vanilla Lotus (Priscilla) in sunny San Antonio:
She likes my blog :3 I now feel that, for both you, my dear readers, and for my own benefit, I'll update more often and with better content. In the meantime, be sure to visit her wonderful gardening blog,
New Sprout
. Cheer her on as she totally rocks her final exams!