Just a random photo post of cool critters I've seen around the place.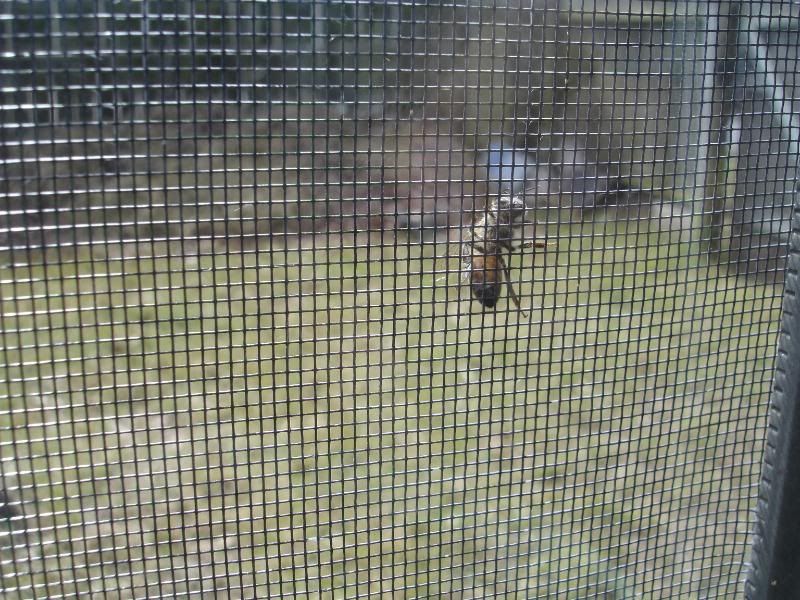 A honeybee of some sort. This particularly made me smile because I had just watched a
PBS documentary
on Colony Collapse Disorder (CCD)-- essentially the unexplained disappearance of workers-- in American honeybees, which made me both sad and a bit concerned. It's sort of a big deal. Anyway, here are a couple links about it:
USDA Q&A on CCD
The Wiki article on it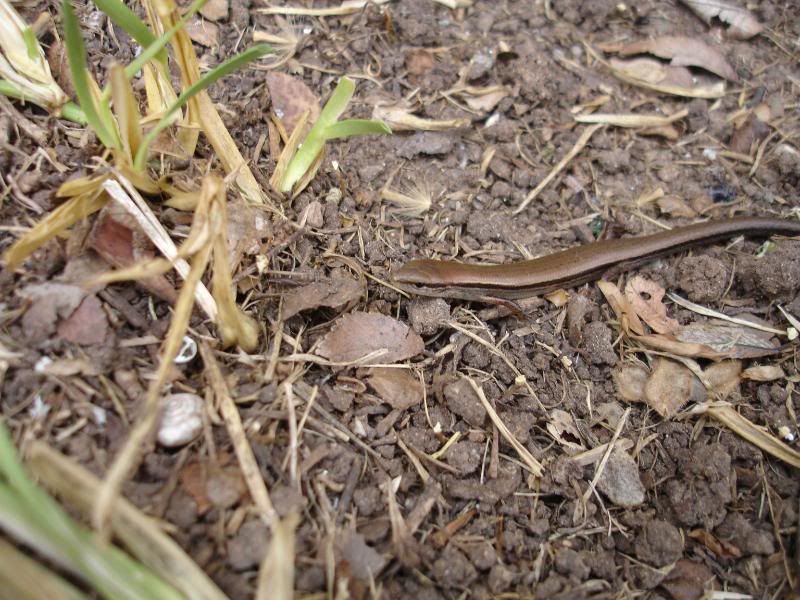 A little brown skink who came skittering out when I was pulling up Bermuda grass. At first I thought it was an insect because it was so tiny. Then I thought it was a snake because I didn't see the tiny, insignificantly sized legs. For scale, I put down a clothespin--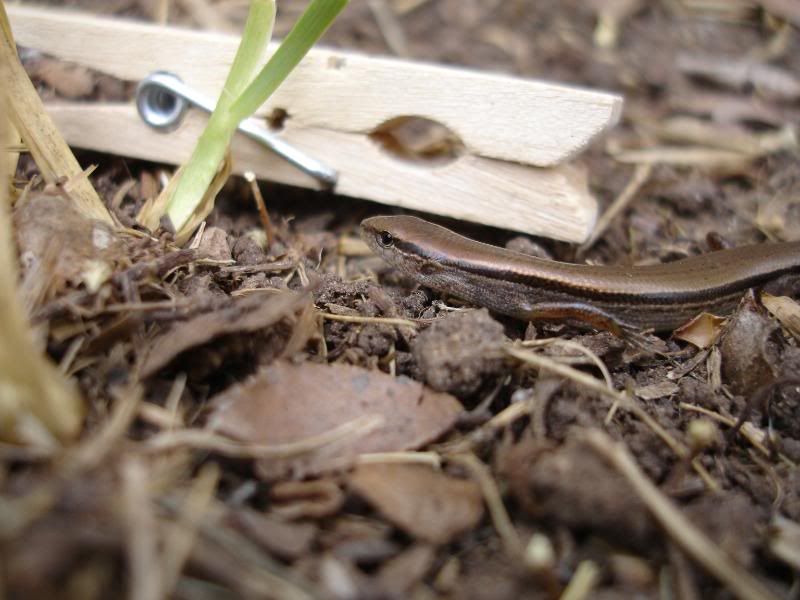 It has to be the smallest lizard I've ever encountered. Cute little thing, yeah?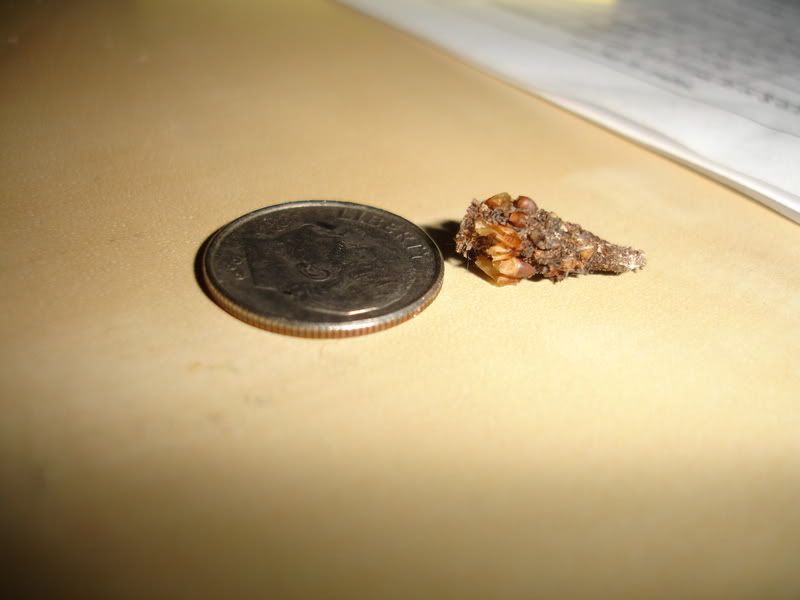 Now for something
not
cute. I have no idea what this is-- some sort of bagworm or caddisfly or something, but essentially it's an inchworm who has decided to burden itself with a cone of garbage. I found this one hanging out on a pea plant, probably planning its destruction.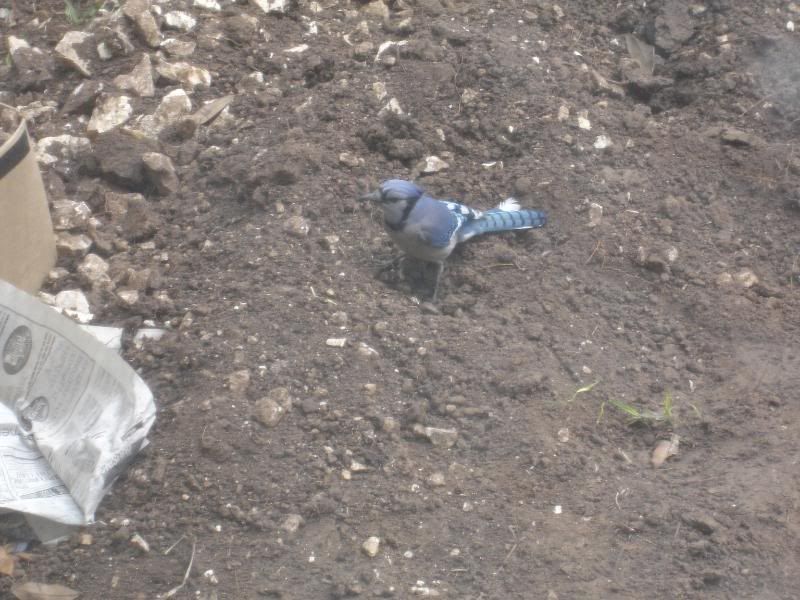 I found this guy out today doing... something. I was hoping that he was eating bugs, but alas from the pictures you can see that he was just collecting root bits for some other insidious purpose.