While I could not find any good photos of my Austin garden, I did find some of my mother's garden in Dayton. She has a pretty green thumb, but isn't a particularly glamorous gardener. She just wants stuff to grow, and grow
now
.
Okay, not real flowers. But pretty nonetheless.
Christmas cactus, the hyper-reproductive rabbit of the plant world.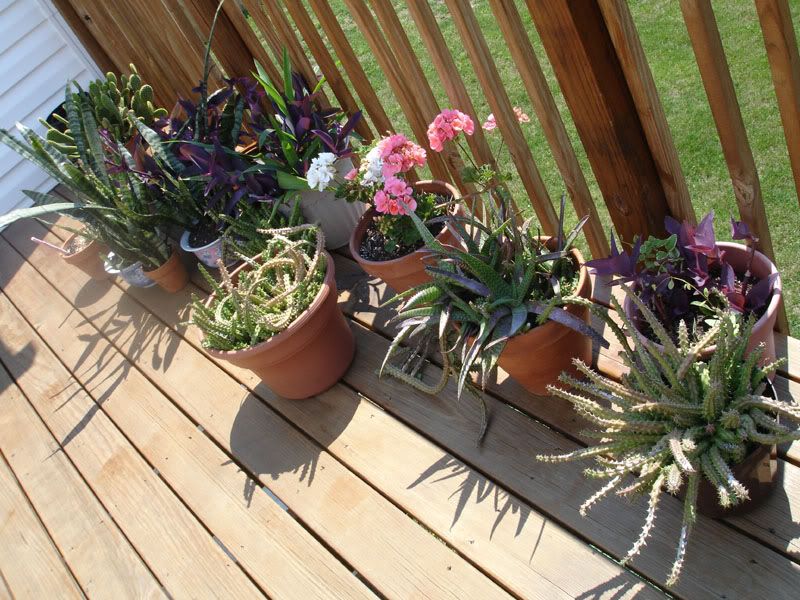 Happy potted plants bask in the sun. I'm not sure if my mom particularly likes succulents, but my sister sort of has a fetish for them and so we've all ended up with tons, procured from her collection.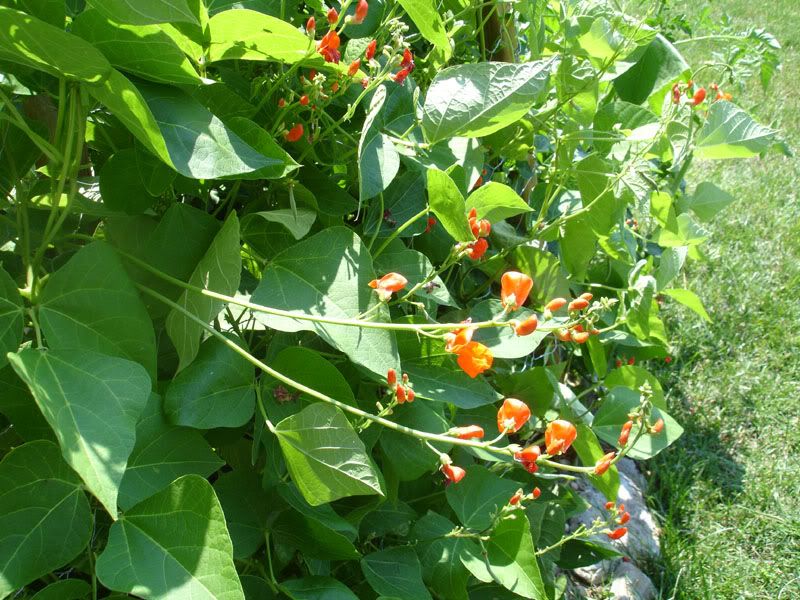 Here are the beautiful Insuk's Wang Kong runner beans that I gave my mom. The Austin heat totally fried the hell out of mine, but hers just kept making gorgeous flowers all throughout the summer and produced lots of delicious beans. Mmmm.
Zucchini are bad. They like to hide.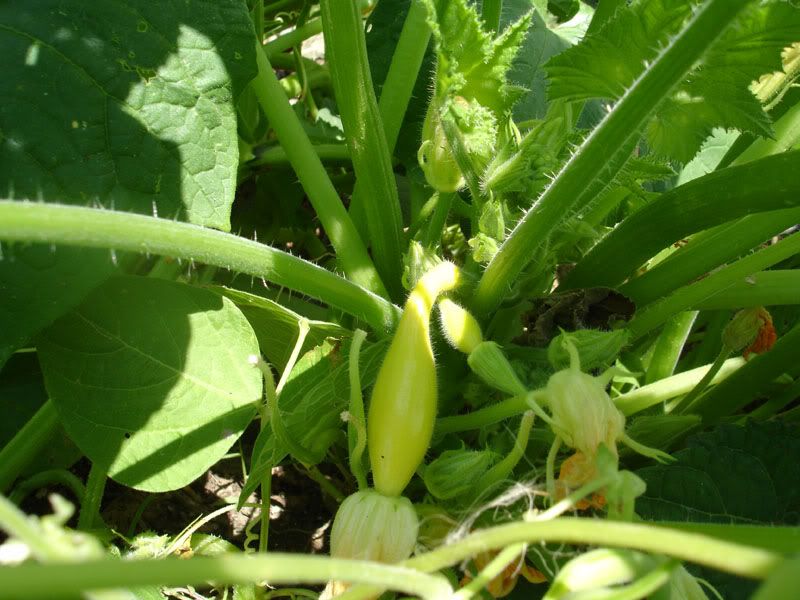 Almost as bad as zucchini are yellow squash. It didn't help that my mom literally threw seeds into the garden so the plants were crowded as all get out. Reaching in to harvest these suckers was not fun and they are
prickly
. Oh my goodness.
We were literally harvesting pounds of cherries a day throughout the late summer and early fall. I wish I had given her normal tomato seeds-- I can't imagine what the beefsteak harvest would have been like!
These were pickling cucumbers of some sort. Tiny and delicious.
The Insuk's, but with beans on the plant. These things are all sorts of ridiculous in terms of size.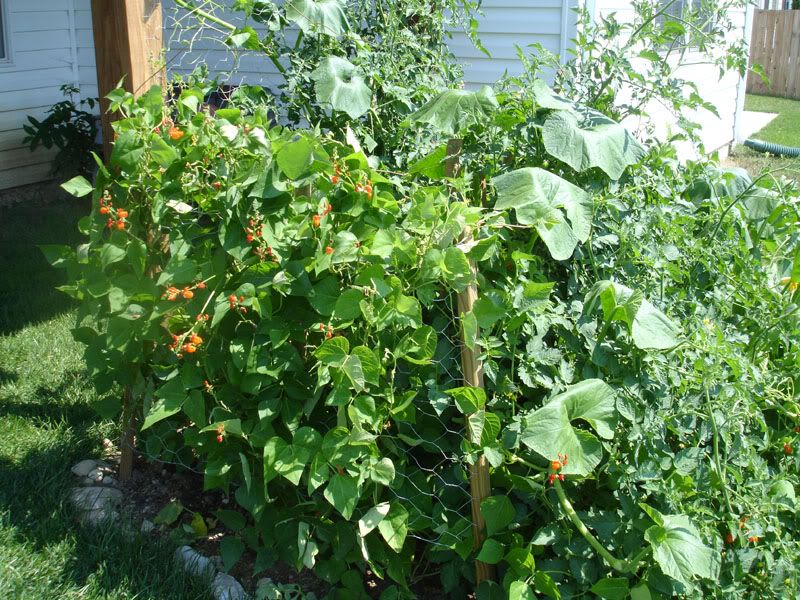 This is what it looked like. I'm sorry, but it looks
insane
to me. Harvesting was pretty difficult, especially once the tomatoes and squash in the middle of the pile started to ripen. It was pretty fun, though. I miss waking up in the morning and hauling the latest tomato harvest in with a big bucket.
One of the early July harvests. We didn't get many bush beans or peppers because the poor plants were completely shaded out by the tomatoes, runner beans, and squash leaves. Still fun, though.